Hunter Education Courses Scheduled:
Contact George Sullivan for more information 724-775-3563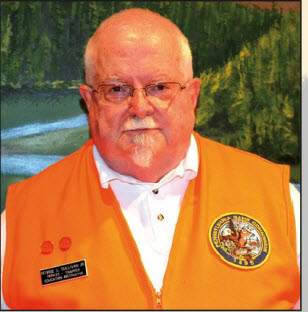 George Sullivan, of Rochester was the 2014 Instructor of the Year for the Southwest Region for the PA Game Commission.
He is involved in every course and discipline and does an outstanding job of conveying information to his students.
He serves as the HTE coordinator for both districts within Beaver County.
Upcoming Hunters Education Classes
3/3/18 YMCA, New Brighton 9:00am – 4:00pm
3/10/18 Mill Creek U.P. Church, Hookstown 9:00am – 4:00pm
4/21/18 Big Knob Grange 9:00am – 9:00pm
6/2/18 Aliquippa Bucktails 9:00am – 4:00pm
Those youth who are planning on attending this year's Conservation Camp are required to attend a Hunters Education class prior to camp.